I had dim sum @ Sec 13's Ah Yat this afternoon with Mum.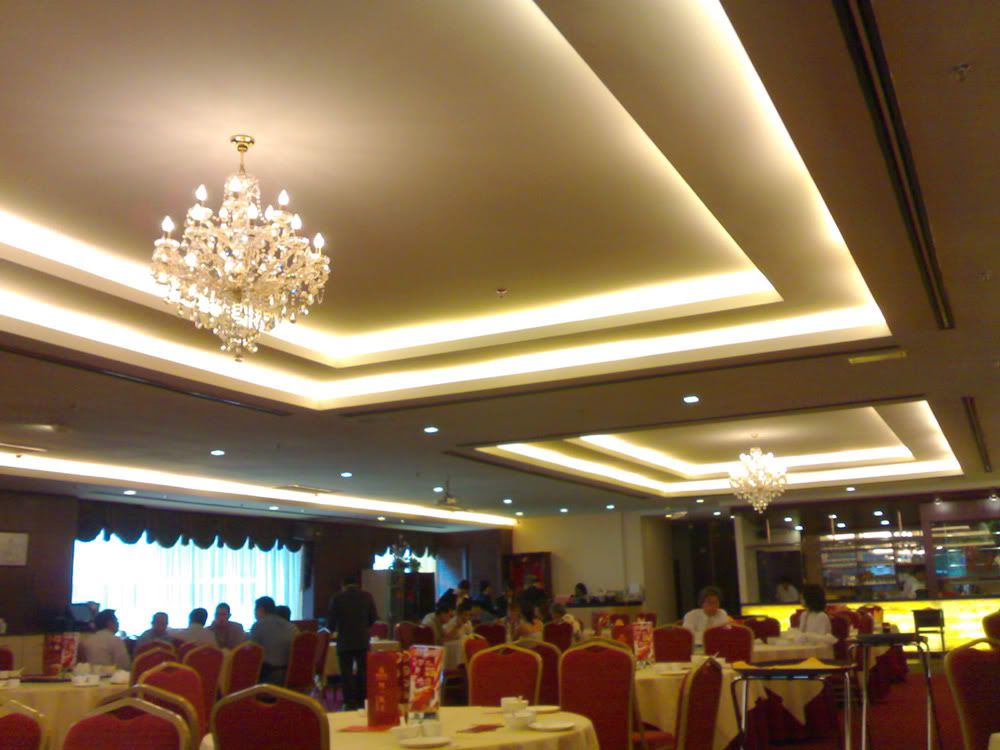 That place was big. Only a quarter of the restaurant is seen here.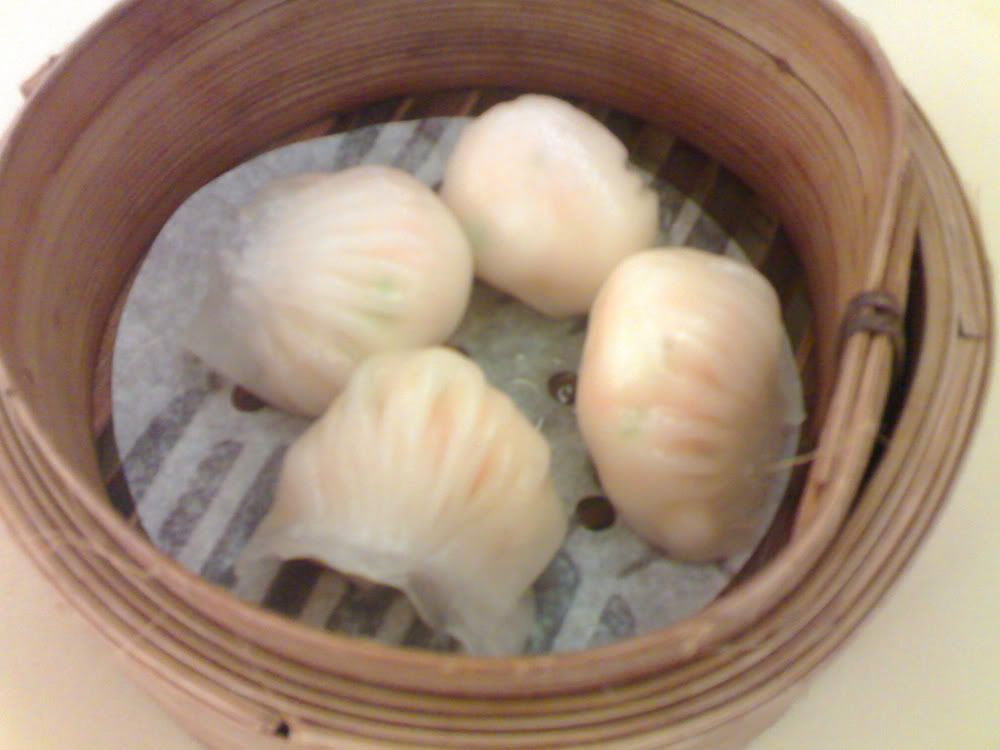 Prawn Dumplings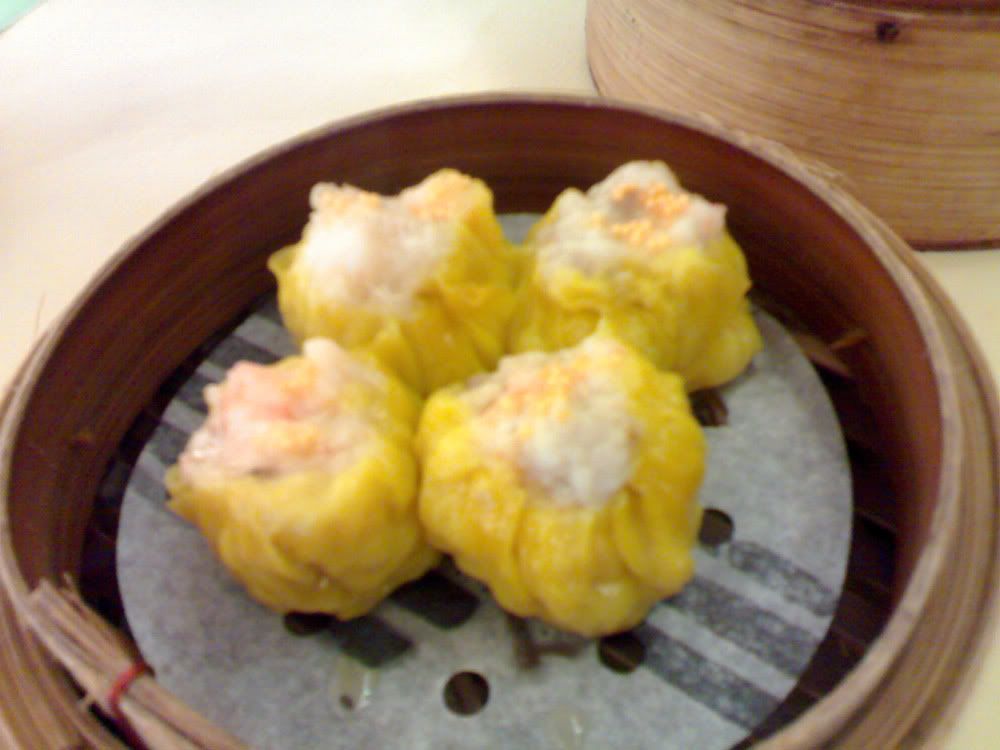 Siew Mai: Machiam ada vegetable taste...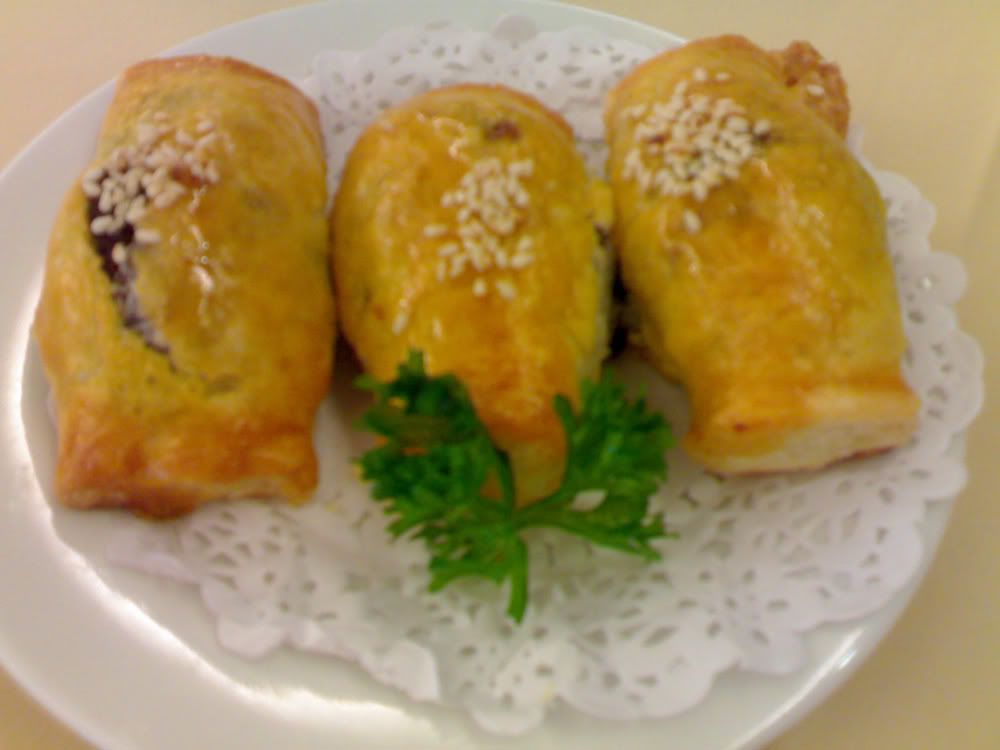 Honey Roasted Pork Puffs: This was a bit too salty.




Bananas and red bean paste: Never ate it, never will.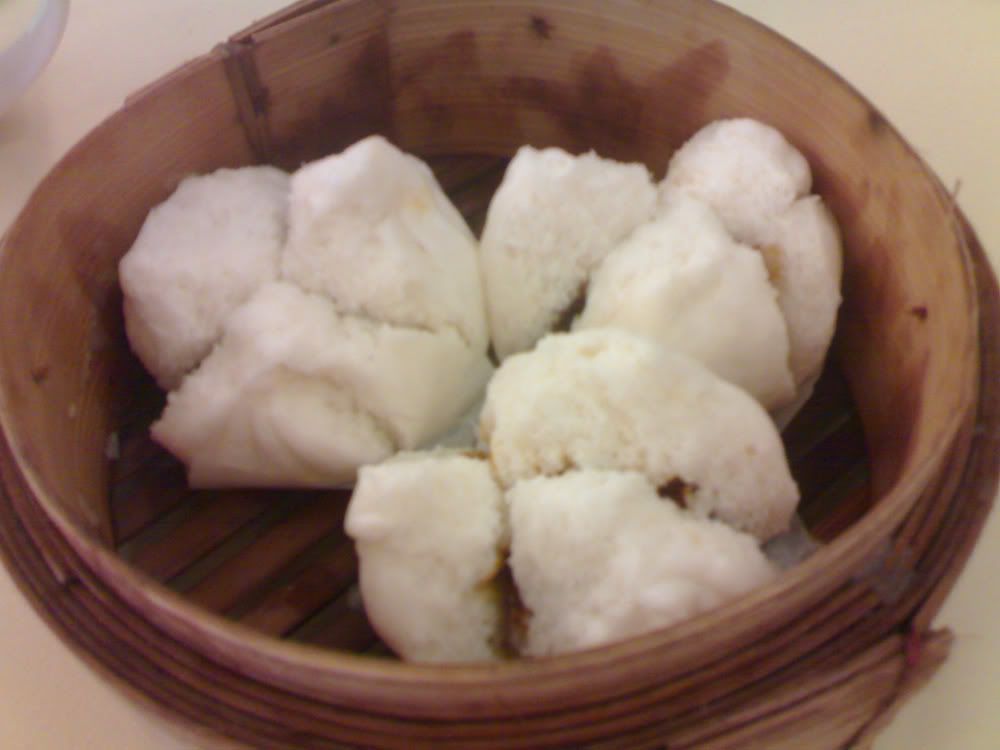 Char Siew Pao!!!!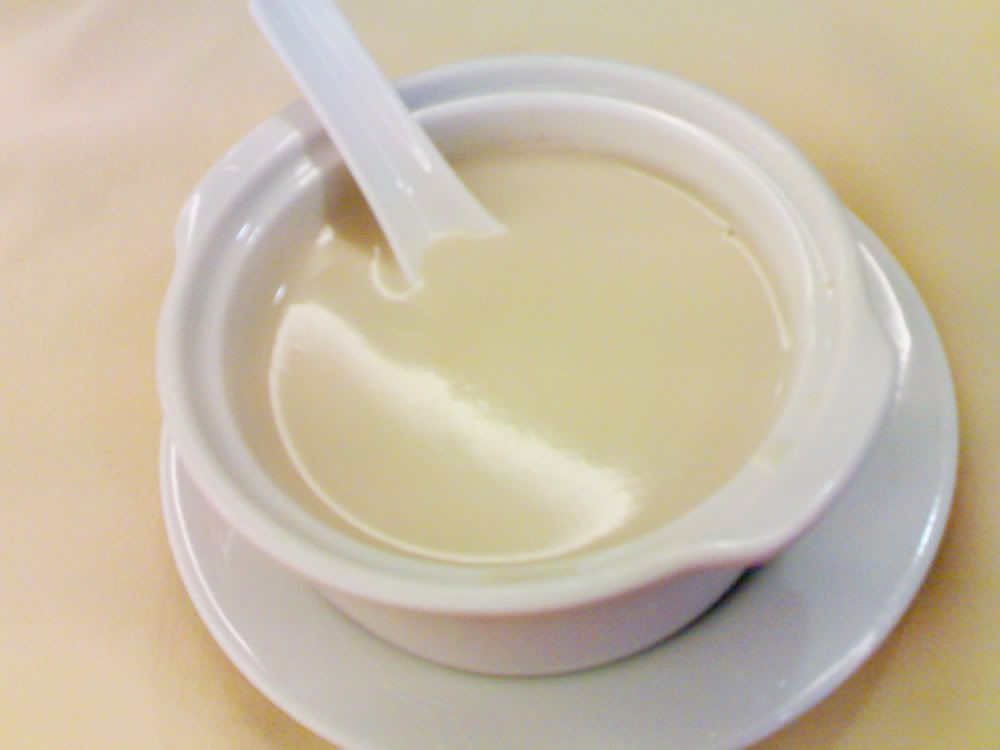 Almond tea: How is it a "tea"? It's practically diluted paste.

I thought the KL branch and Damansara Palace was better than Sec 13's.
Did you know, on Mondays to Thursdays (not sure about Fridays) you get a 50% discount?
So long as you don't order a whole bunch with the intention of packing it home.
---
I had a great day today.
Media Law was interesting.
We had a debate in Media, Culture and Society (MCS); in which one team was confused over the topic of discussion, resulting in confused stares and "What are you talking about???" thrown at each other.
I got my new glasses. I think it makes my face look fatter.
Fact: My left cheek is "saggier" than my right.
Found out in Multimedia class that we will be doing webpages using HTML and Dreamweaver. JOY!
And when I got home, I had a nice long sleep.
You have been served!