From WanChier's place: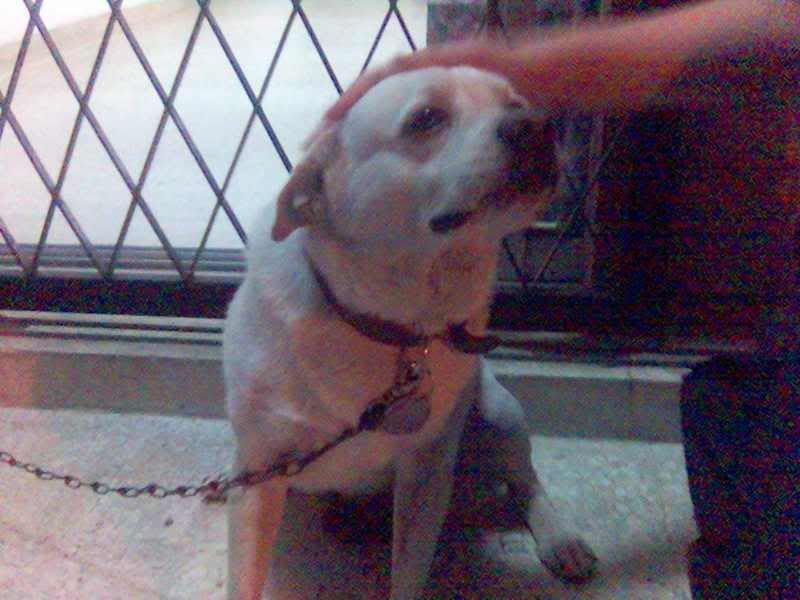 I dared SimAi to pat Bobby. He was very receptive.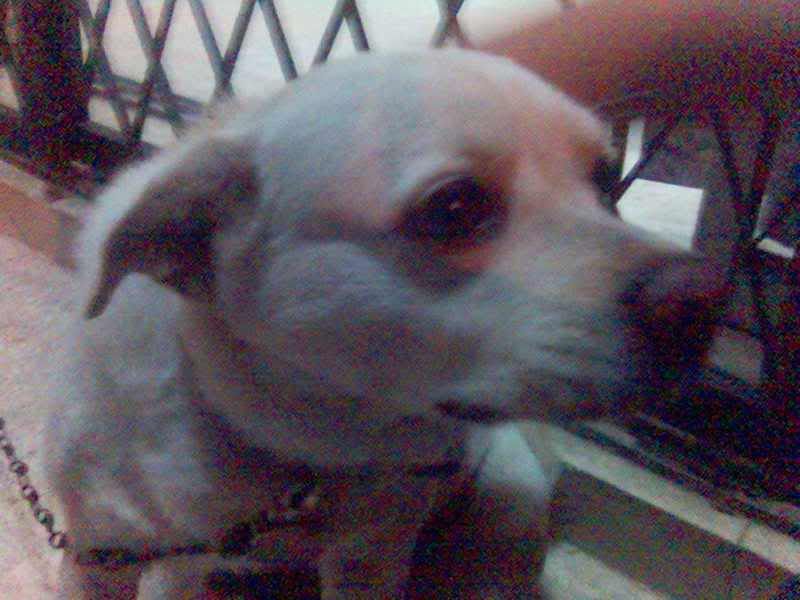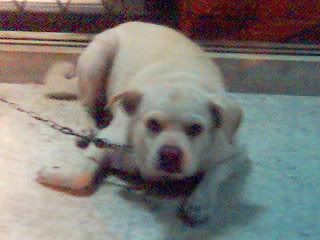 (a)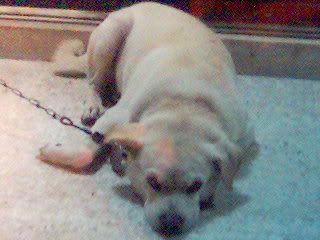 (b)
If you put (a) and (b) together, it'll make a great gif animation. Or you could just save them, open in Windows Image Viewer and go back and forth.
---
Had dinner with the Ker family today @ Unique, Cheras.
My cousin made this... creepy looking thing with our dessert that looked like a mandarin orange / pumpkin.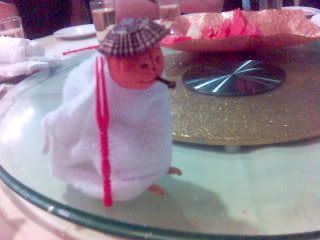 It had peanuts for feet.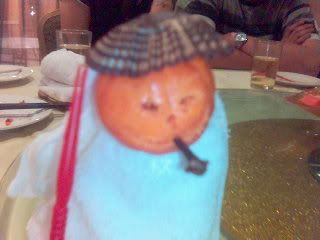 An herb thingy as a pipe.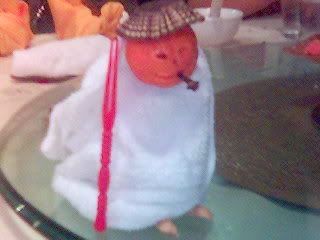 Plastic fruit fork as a weapon?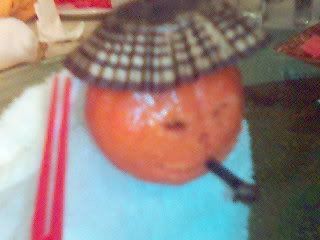 And a Ferrero Rocher-cupcake-paper as a hat.
Those are very cute feet.
You have been served!