We had steamed chicken for dinner today.
And because our beloved Minah has gone back to Indonesia (she's coming back this Saturday!), I've been in the kitchen almost every evening to help Mummy (who has a tendency to slice her finger) cook.
*
my mum cut her thumb this afternoon. Just now, when she was washing the knife, she cut her thumb again. Same spot. How can someone slice their finger twice in barely 10 hours? You'd think they'd be more careful.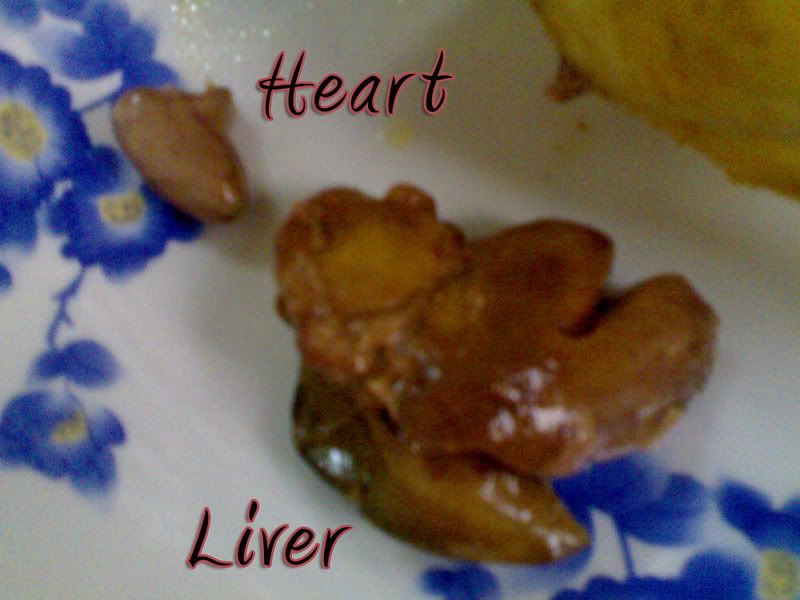 Who knew an animal of that size had such a small heart...


It's that movie I watched today lar (Apocalypto), opening scenes already eating Tapir balls...


How is the heart supposed to pump blood around the body if the heart chamber is so tiny? (Even if the heart did shrink during the steaming process...)
You have been served!