I was bored so I used this...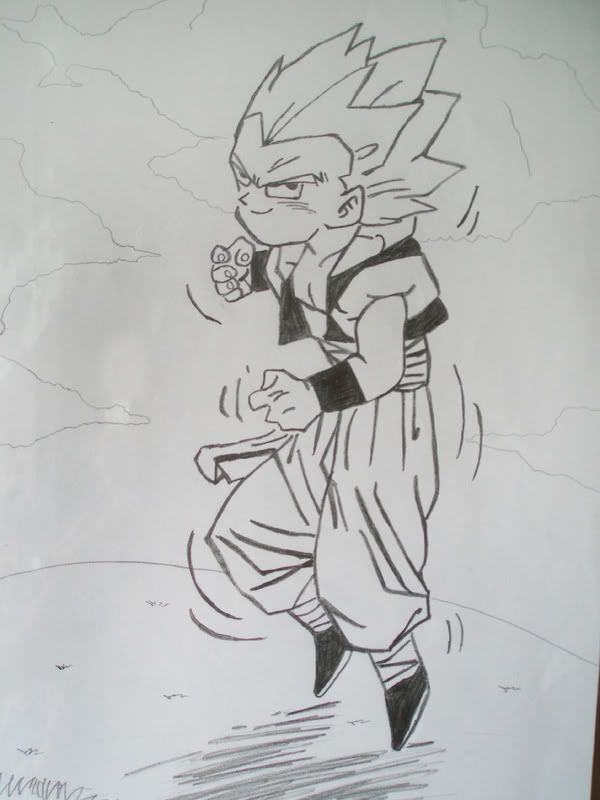 for my lil paintjob in Photoshop.
Pretty anot???
But really, I think Gotenks looks so much more better in blonde and in pencil. Because if I put in colour, his eyebrows look too bushy.
Maybe I should try my hand at another picture.
I've got a two week break now... wouldn't hurt.
BUT... It'll make my butt grow bigger because I'll be glued onto this very uncomfortable chair.
You have been served!