Somehow it's not showing, so click here.
An ad our lecturer showed us in class.
I teared.
A good ad is one that can be understood without audio or video.
And I think that was a good ad. Although we wouldn't really know because we don't understand Thai.
*******
Meredith dies!!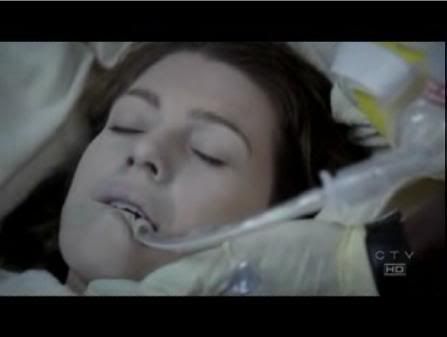 Well, at least she almost died.
The video:
Somehow it's not showing, so click here.
I teared/cried.
THEY LEFT US HANGING!1!!
I almost died when I saw Derek carrying a pale Meredith out of the icy cold waters.
DAMN THOSE EVEEEL SCRIPTWRITERS!
Hmm... both videos are about death.
Ooh.. bad way to start CNY.
*******
I want to declare my love to Grey's Anatomy. May you go on long and forever till they all grow old. Or something. kthanxbye.
Season 3 is getting better and better!
Can't wait for Episode 17!!!!
GZ!! Are you reading this!?!?
I don't find a lot of Grey's Anatomy junkies in my social circle.
So do you hear me!?!!?
You have been served!