Remember the durian tree that finally got pollinated?
This was the first durian grown right in our garden.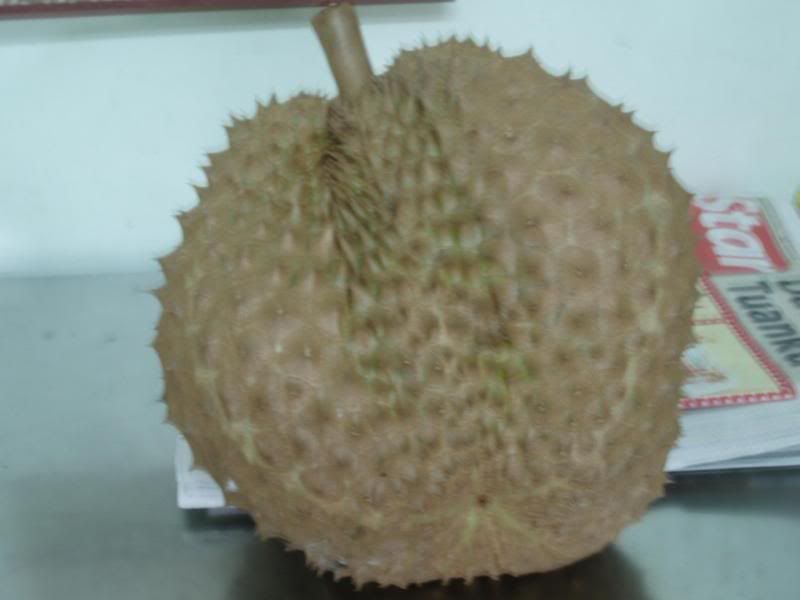 And this was it after being opened up.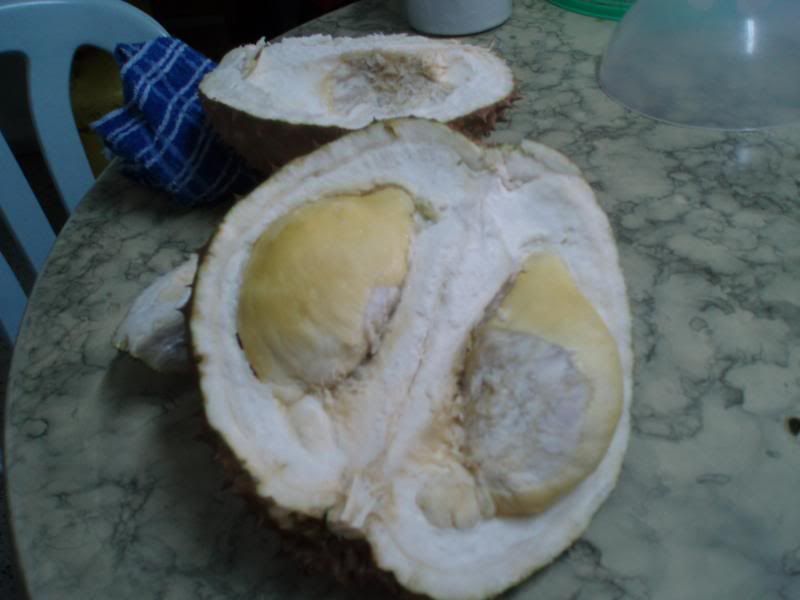 There were only four but humugous bijis inside.
And this is the thingie that WanRu gave me. '
Deng
says its a bandana.
You have been served!