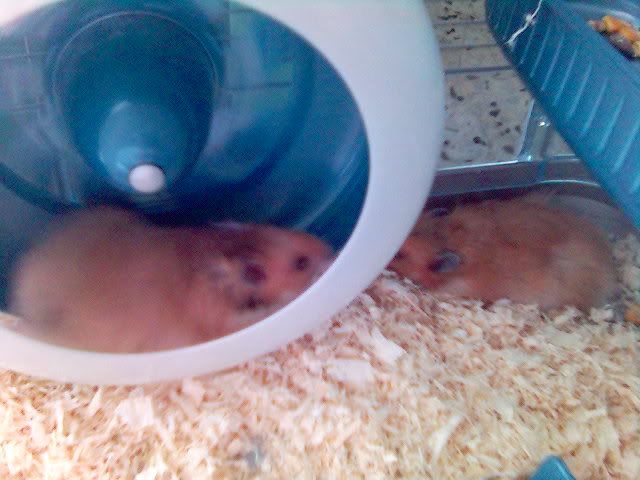 Long lost pic of Cheeto & Chunky.
Cheeto's the big baddie who's always hogging the wheel.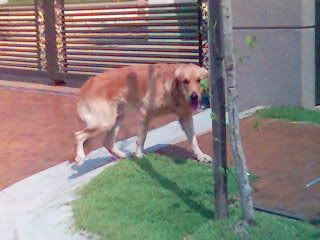 This is the Retriever that I mentioned in a previous post. (The one that pooped and peed in every road in its neighbourhood.)
I decided to call him, Jimmy.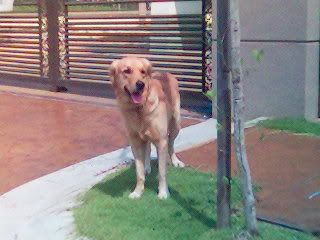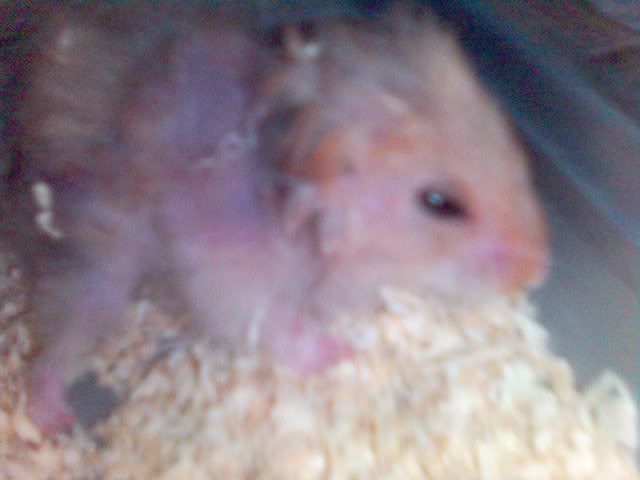 Cheeto's peeing here. He pees a lot.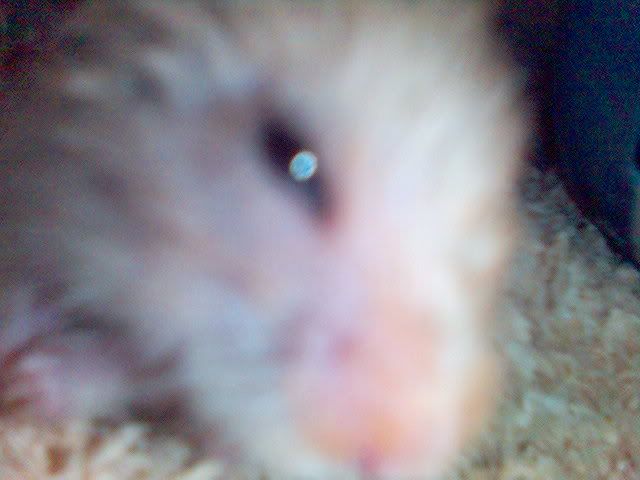 Typical LaLa-esque portrait.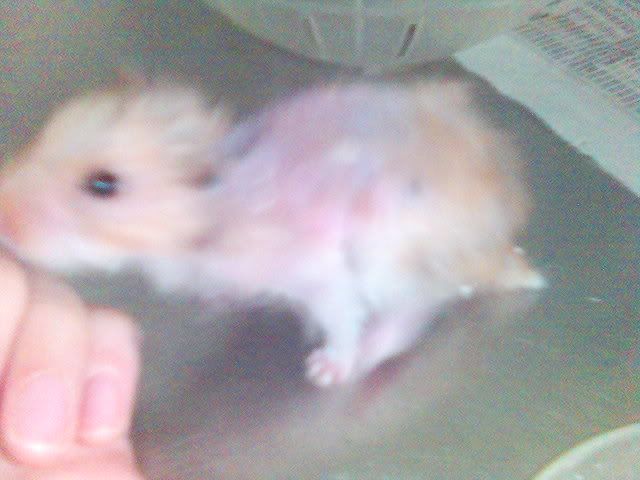 Love his little paws.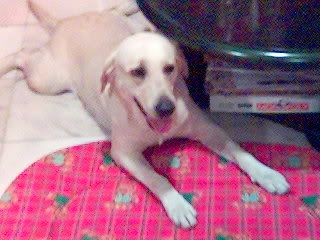 Princess. Adorable girl. She loves me and I love her.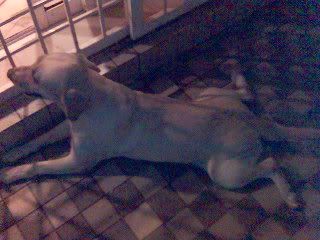 Dogs that sit like that are cute.
---
Monday
Had dinner at Délifrance in SS2 with SiokWah and SimAi. That definitely helped in the "Friends" department.
Tuesday (Today)
Received SMS (about girl kidnapped by 5 men) from HuiHan, then Mum. Few minutes later, Mum said that it was true. Me Aunt confirmed it with Radio 4.
Put textbook in JeatYieng's locker. Wrote a note saying her locker smells like Cheeto's skin ointment.
I'm okay with it. Cheeto's not.
Printed a photo of Cheeto and Chunky in school today. Used the printing machine thingy. Rm1 wei. Photo paper like aint glossy paper, its extra life paper.
But I love that picture although Chunky's not clearly seen. My only pic with the both of them together in fact.