Alf was off on Friday so we didn't get to meet him. We met Eleen instead. Tall, thin, pretty.
Any boys want her number? Heehee...
---
*hysterical*
Photobucket has severely reduced the quality of the videos in which ickle Cheeto stars in!
*end hysterical*
*Although their new Video feature couldn't have came at a better time! :)*
So if you want a better video of ickle Cheeto, let me know.
---
I've never failed to procrastinate. Even when I have three assignments due soon.
*God bless me*
For my own amusement (and your's. I bet Cheeto's real happy too), I've given Cheeto food trails of alphabets, spelling his name.
*IDEA*
Maybe I should dip his ickle tail in ink and he can write his own name.
*END IDEA*
Cute right?!
I know!
So today's alphabet is, C.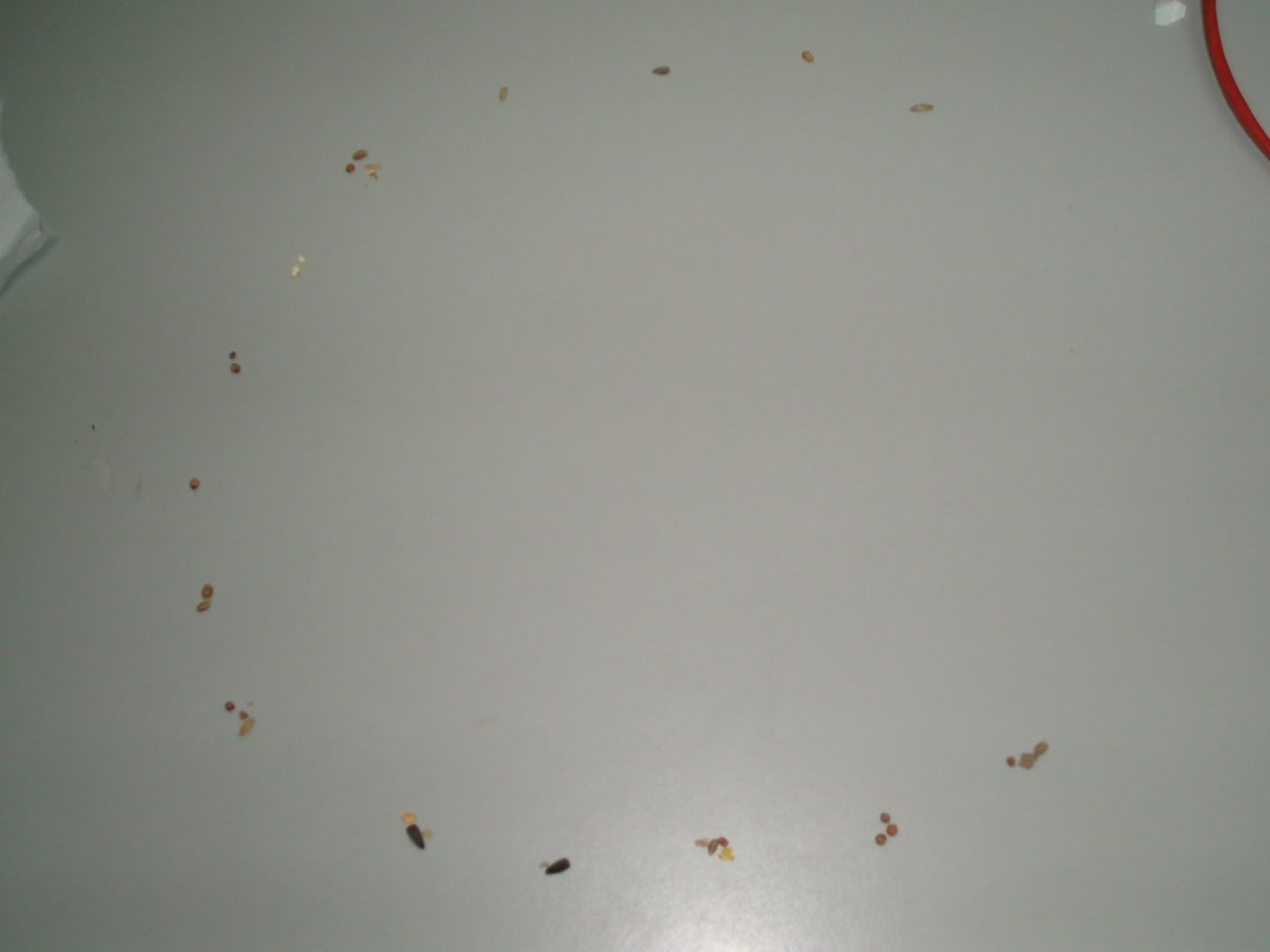 Just in case it doesn't show
---
I've uploaded some photos of Cheeto.
Check it out
here
and
here
.
Cheeto licked a frozen pole and got stuck there.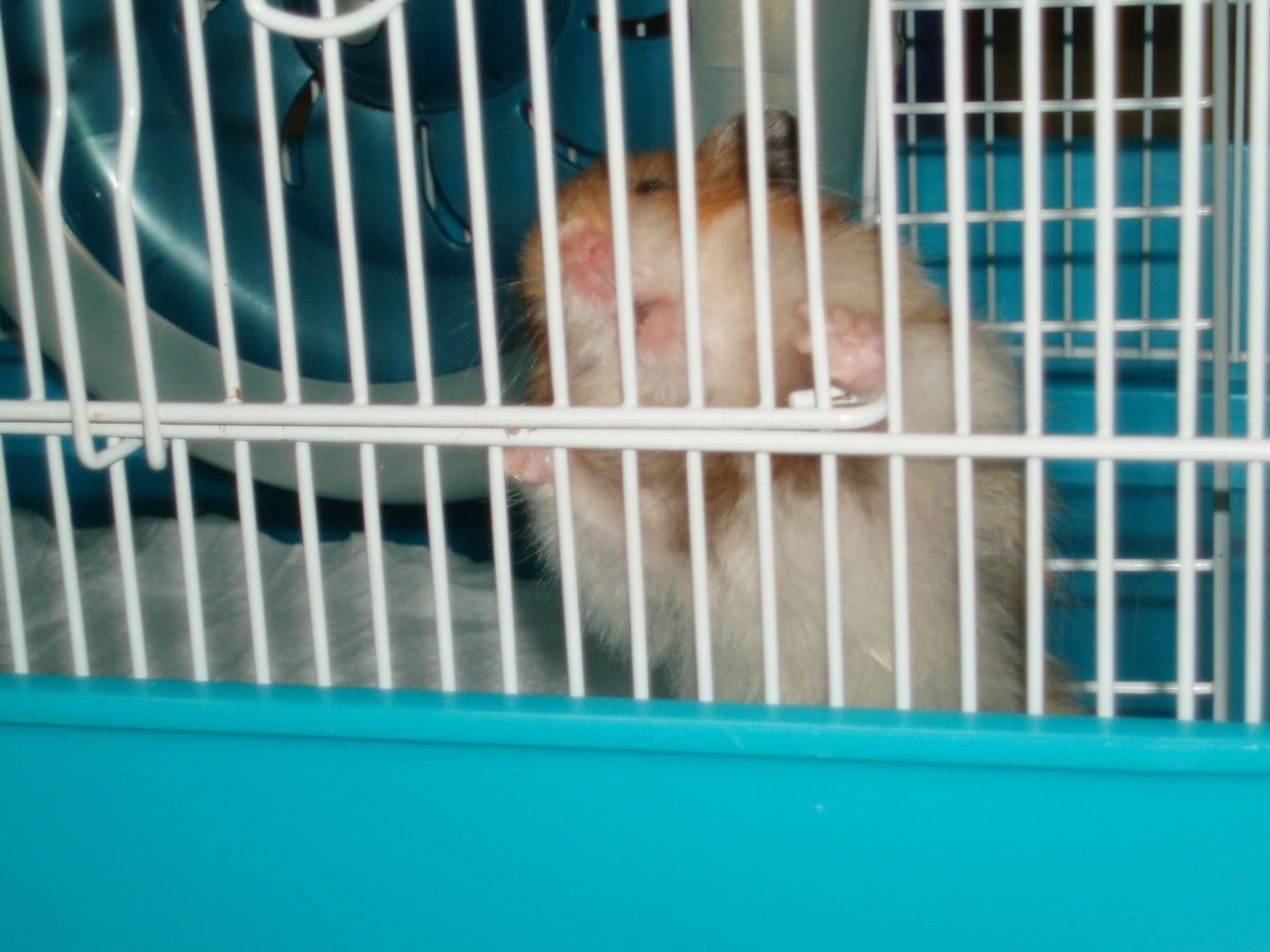 "Arhh.. Cang thung a-ee heylk ee?"
Here, Cheeto's chillin' in his bedroom cum dining area.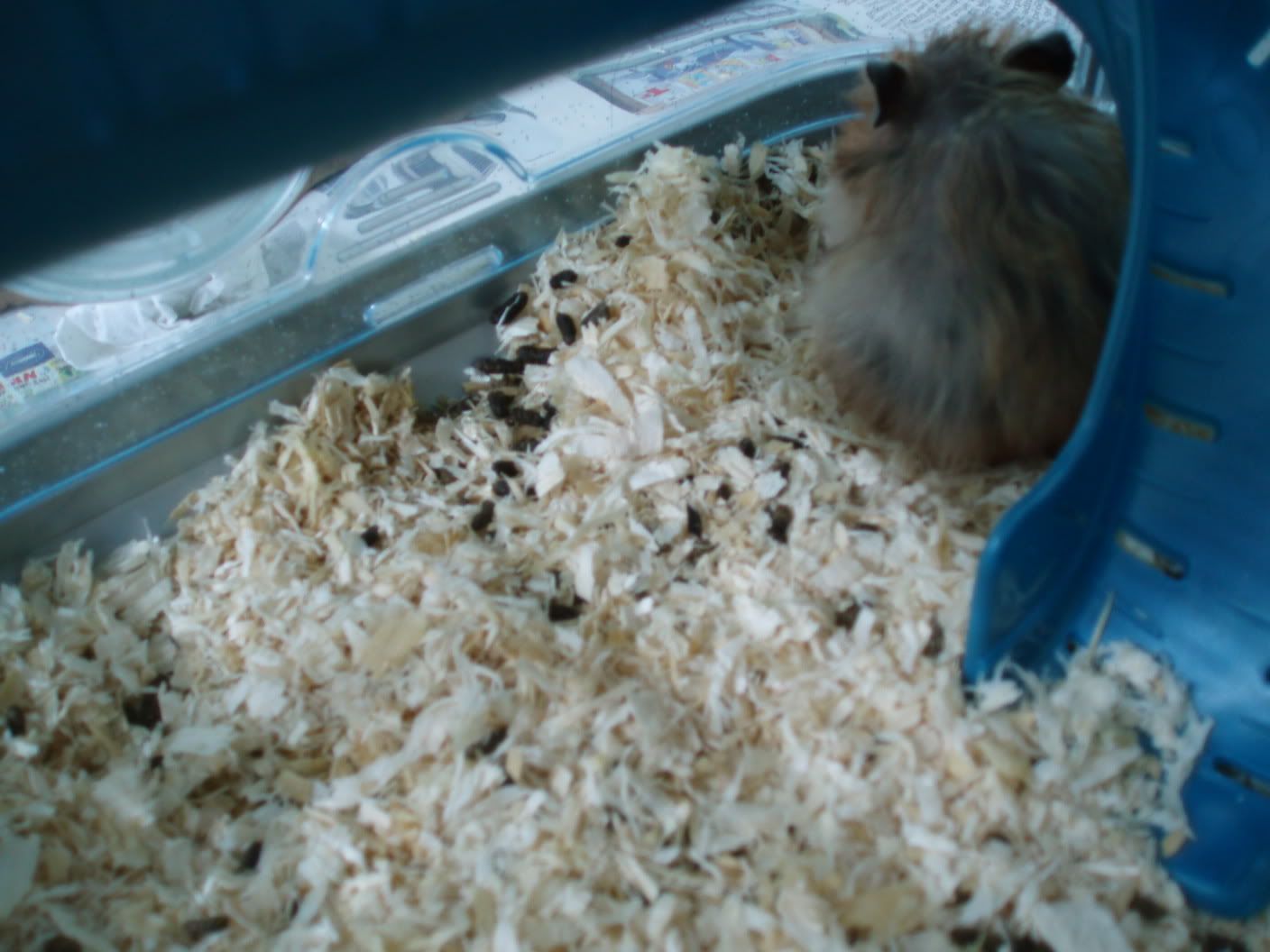 Have you seen the amount of poop he has in there?!
And did you know, hamsters are very tidy animals?
Cheeto has a pee spot, a grooming area, a bedroom cum dining area in his home.
---
Food!!!
HoneyStars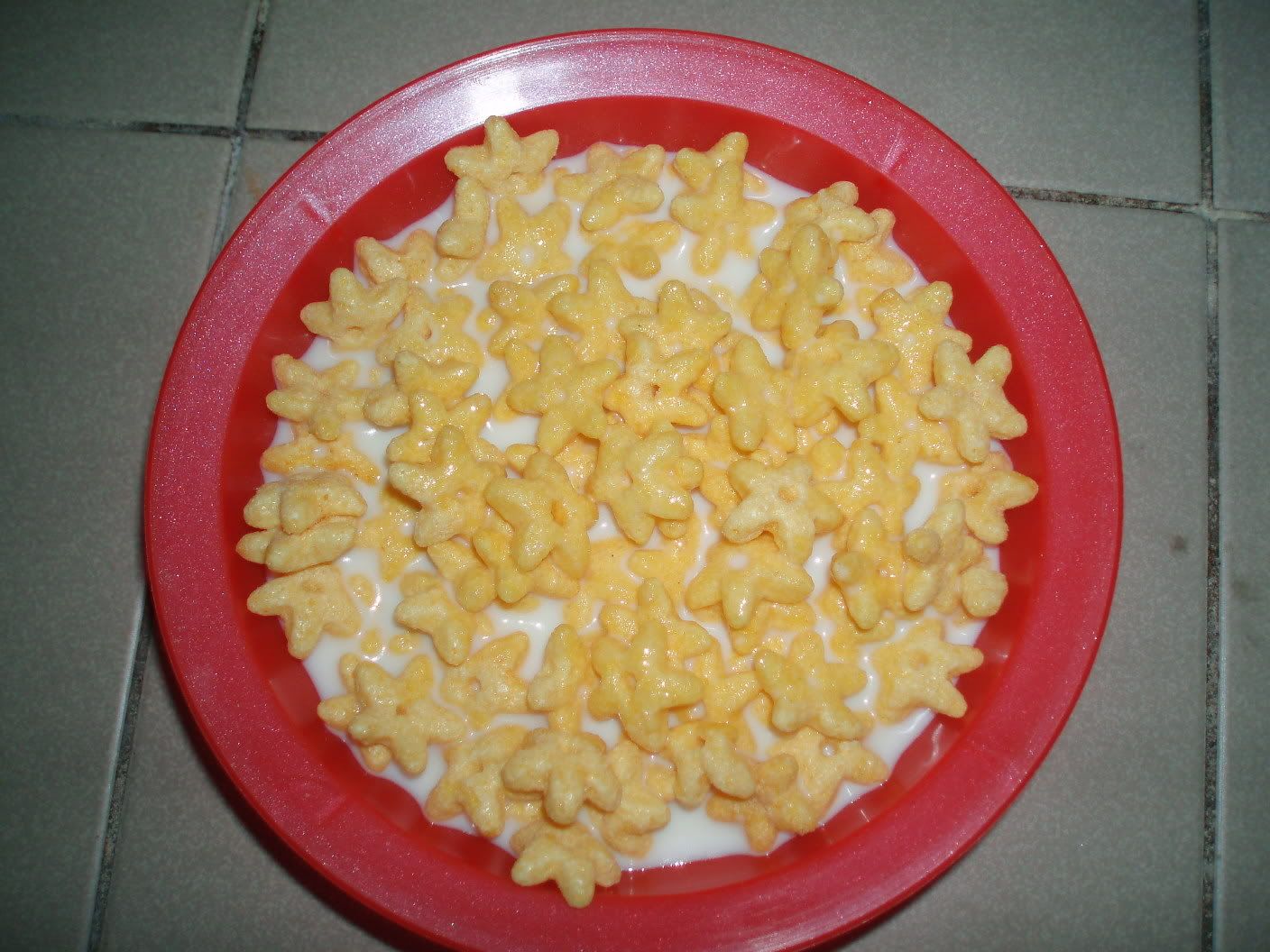 Yummy!!!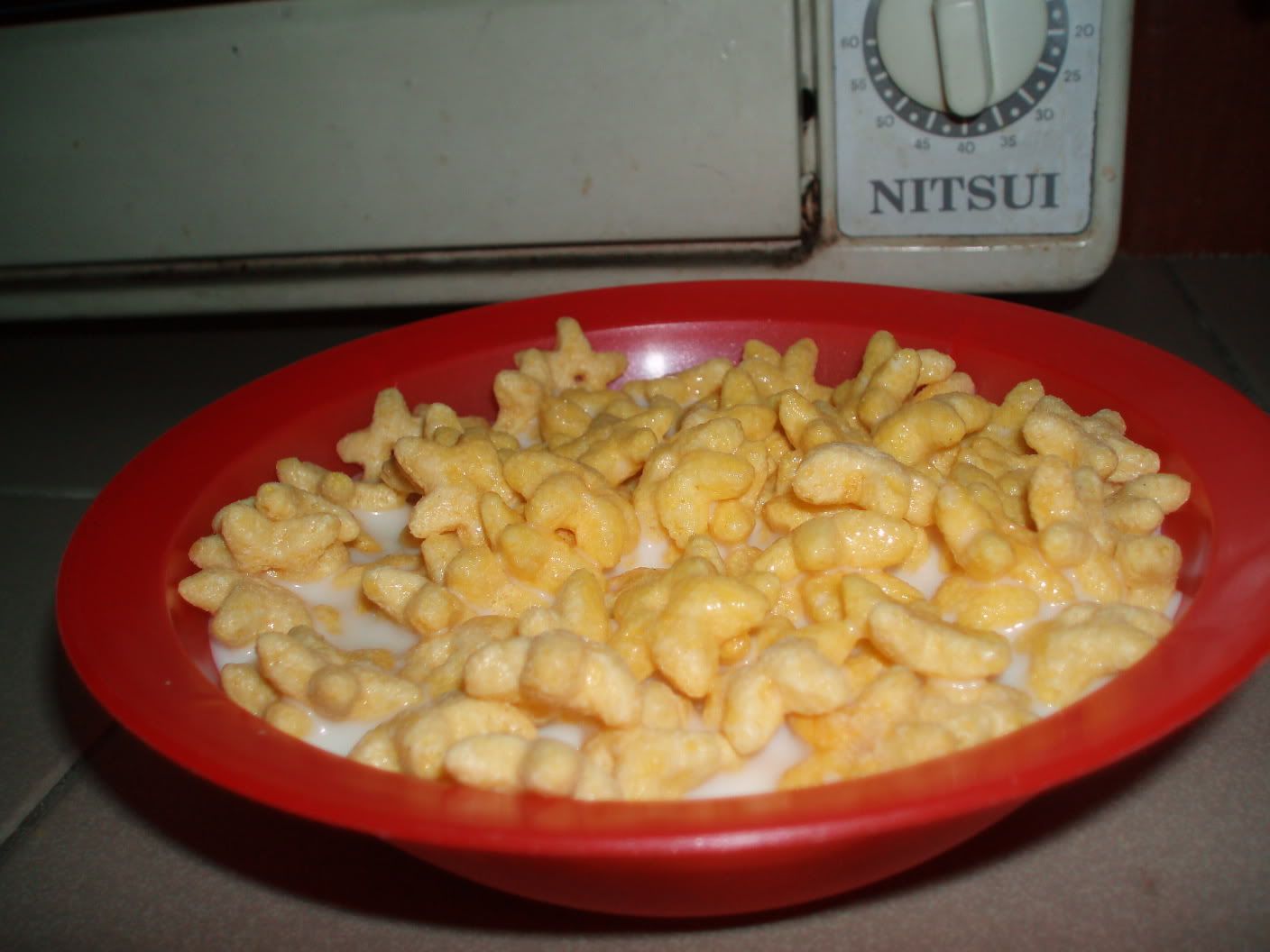 Oh mama...
Spaghetti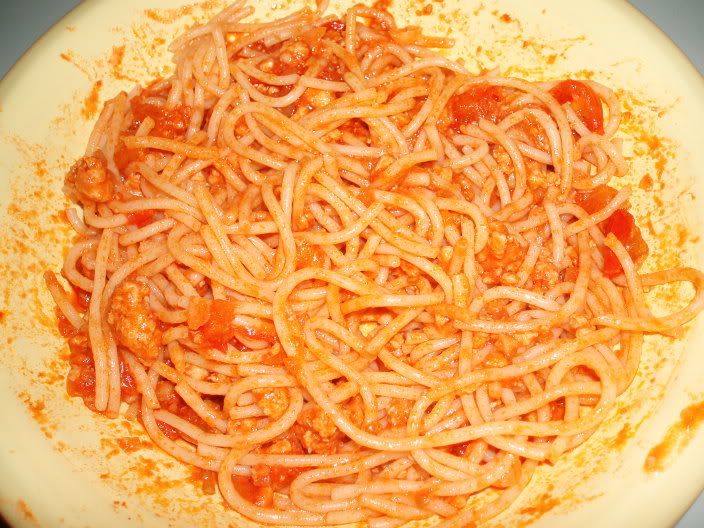 The sides look like crap but whatever. It's spaghetti in a yellow ceramic bowl! Fantastico!