Your star, GirlGirl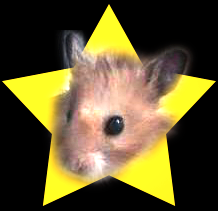 ---
*All dialogues spoken with an English accent*
In which a storm just hit.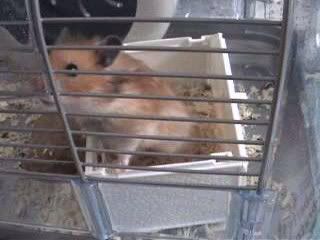 "Bloody hell! My roof is gone!"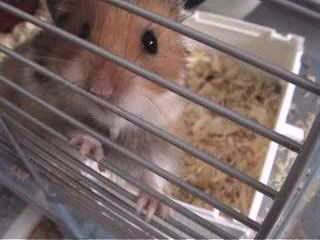 "Did you see that??!!"
---
In which she ate one too many nuts.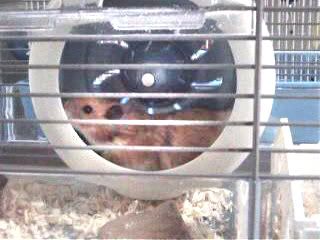 "I *puffs* shouldn't have *puffs* eaten those *puffs* nuts *puffs*!!"
---
In which she struck gold. Almost.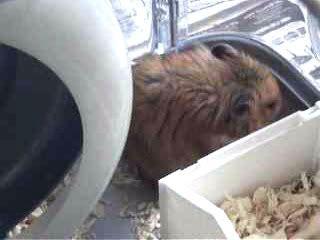 "The map says it's here!! I swear!!"
---
In which she climbs.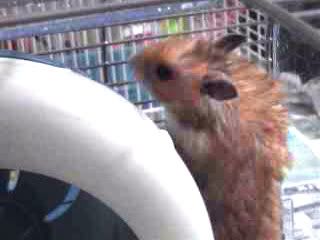 "A climber is I!"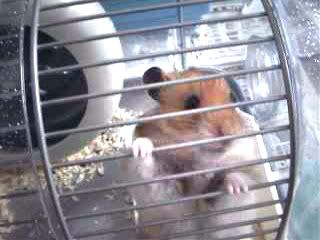 "Hahaaa! Look at meee!!"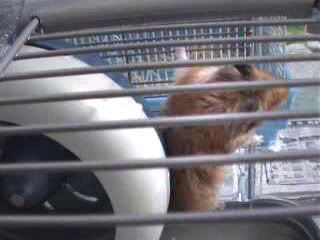 "Whoa...whoa...whoa!! Ahh!!"
---
In which we thought she saw a UFO.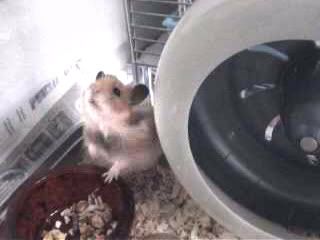 "Wot's that??"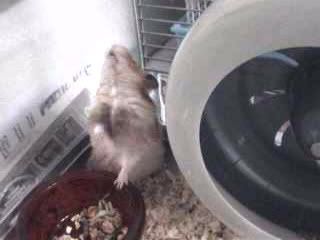 "Jumping pistacio nuts!! It's a flying M&M!!"
---
In which she needs her beauty sleep.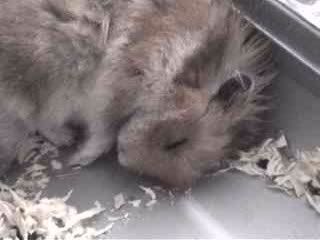 "I'm not 100g... I'm 95g...*gurgles*."
---
And that concludes our "In Which" Moments post.
---
I couldn't include BoiBoi because he was being paranoid.
Biting the bars like mad. If I didn't know, and I really don't know, I'd say he had PMS.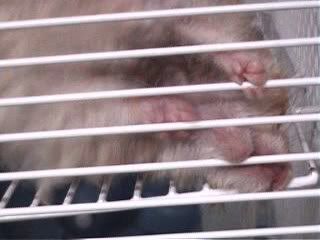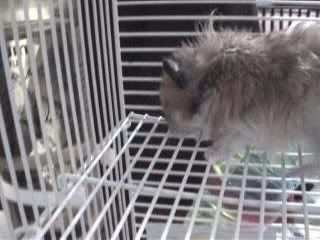 Despite all his weird antics, his fur has miraculously become puffingly beautiful. Which makes him look fat. But that doesn't matter since he's so thin.
That night when I was recording videos of my babies, I stumbled upon something.
But then in the kitchen, I heard rats rustling in the alley right behind the kitchen wall. The spur-of-the-moment thought was rats humping. Teehee...
Anyway, should get that ventilation fan hole netted soon.
Back to what I was saying. I stumbled upon something.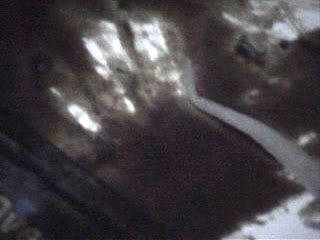 *
*
*
*
*
*
*
*
*
*
Ta-dah!!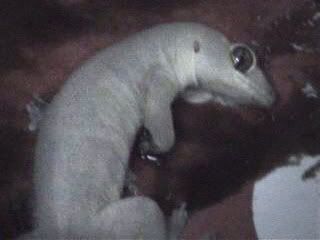 It broke its tail in two. Ouch. And ants were eating it. Double ouch.
When you look at it, it looks like this.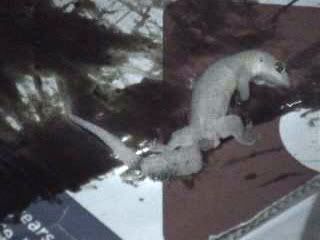 Here's a spoof picture of Daniel, our very own,
non-deserving
Malaysian Idol. Original.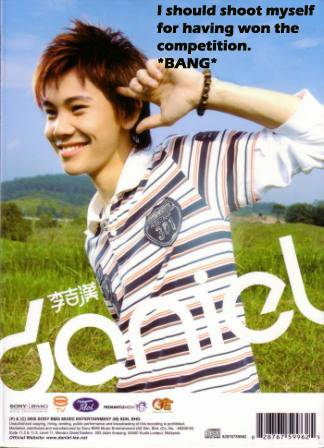 Nah, don't bang me ar... I said it was a spoof liao.